Search Skin Biology
Do Chemical Sunscreens Increase Cancer Risk?
Worldwide, the greatest rise in melanoma has been experienced in countries where chemical sunscreens have been heavily promoted The rise in melanoma has been exceptionally high in Queensland, Australia where the medical establishment has vigorously promoted the use of sunscreens. Queensland now has more incidences of melanoma per capita than any other place on Earth.
Dr. Gordon Ainsleigh in California believes that the use of sunscreen causes more cancer deaths than it prevents. He estimates that the 17% increase in breast cancer observed between 1981 and 1992 may be the result of the pervasive use of sunscreens over the past decade. Recent studies have also shown a higher rate of melanoma among men who regularly use sunscreens and a higher rate of basal cell carcinoma among women using sunscreens
Drs. Cedric and Frank Garland of the University of California have pointed out that while sunscreens do protect against sunburn, there is no scientific proof that they protect against melanoma or basal cell carcinoma in humans4. The Garlands believe that the increased use of chemical sunscreens is the primary cause of the skin cancer epidemic. There is, however, some evidence that regular use of sunscreens helps prevent the formation of actinic keratoses, the precursors of squamous cell carcinoma.
In February 1998, epidemiologist Marianne Berwick of Memorial Sloan-Kettering Cancer Center in New York presented a careful analysis of data on sunscreen use and skin cancer at the annual meeting of the American Association for the Advancement of Science. Sunscreens may not protect against skin cancer, including melanoma, she concluded. "We don't really know whether sunscreens prevent skin cancer," said Berwick.
She looked first at four studies of squamous cell cancer, a cancer that appears on the head, neck, and arms but is usually not lethal. Two of the studies concluded that sunscreen protected against a skin condition thought to precede squamous cell cancer while two other studies reported that sunscreen did not shield people from this type of skin cancer.
She then analyzed two studies of basal cell carcinoma, another nonlethal skin cancer that is the most common form of skin cancer and appears most frequently on the head, neck, and arms. Those two studies found that people who used sunscreen were more likely to develop basal cell cancer than people who did not.
She then analyzed 10 studies of melanoma, the skin cancer is the most deadly. Melanoma often starts in or near moles on the skin. In five of the melanoma studies, people who used sunscreen were more likely than nonusers to develop melanoma. In three of the studies, there was no association between sunscreen use and melanoma. In the final two studies, people who used sunscreen seemed to be protected.
Questions or Advice?
Email Dr. Loren Pickart at drlorenpickart@gmail.com
Call us at 1-800-405-1912 Monday Through Friday (8 am to 6 pm) PST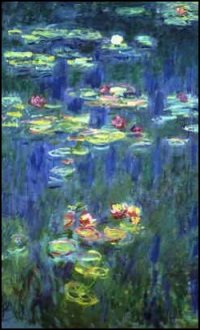 "After examining the available epidemiological data and conducting our own large case-control population-based study, we have found no relationship between sunscreen use at any age and the development of melanoma skin cancer," said Dr. Berwick. Although sunscreens do prevent sunburn, Dr. Berwick concluded that sunburn itself is not the direct cause of cancer. Dr. Berwick objected to the universal blanket advice about using sunscreens during all time spent outdoors.
Dr. Berwick previously conducted a 1996 study that found no link between sunscreen use at any age and the development of melanoma. The same study also found no relationship between a history of sunburn and the development of melanoma.
Berwick continued saying that the relationship between sunscreen use and the development of skin cancer is complicated by evidence that people who are sensitive to the sun engage in fewer activities in the bright sun and wear sunscreen when they do.
But if these people develop melanoma, it may be because they are genetically susceptible and likely to develop skin cancer regardless of the amount of sunlight exposure or protection from sunscreen.
"Based on the evidence, we conclude that sunburn itself probably does not cause melanoma, but that it is an important sign of excessive sun exposure particularly among those who are genetically susceptible because of their skin-type," said Dr. Berwick. The melanoma risk for people with numerous moles was six times higher than that of someone with only a few moles.
Persons most at risk for melanoma are those with red or blond hair and lighter colored eyes. Such light-skinned people have almost six times more melanoma than persons with darker skin. "The evidence indicates that chronic sun exposure may be protective for the development of melanoma because the skin has adapted to the sun, having become thicker as it has tanned.
On the other hand, intermittent sun exposure appears to increase risk, making it much less protective," added Dr. Berwick. "People need to focus on their individual risk characteristics, such as their pigmentary phenotype, their family history, and the type and number of moles they have.
I recommend that people avoid the sun when they are clearly at high risk and that they should enjoy a reasonable amount of outdoor activities with less anxiety when they are clearly at reduced risk," advised Dr. Berwick.
After Dr. Berwick's presentation of this data, the American Academy of Dermatology (ADA) issued a press release attacking her work. The then president of the ADA insulted her as a "number crunching scientist". But then, all scientists spend a lot of time crunching numbers.
Studies have found that the incidence of skin cancers has increased even as sunscreens have become popular among fair-skinned people. The establishment answer to this increase in the cancer rate is that wearing sunscreen makes people stay in the sun too long. A study by Drs. Mike Brown (Kate Law of the Cancer Research Campaign) Philippe Autier (European Institute of Oncology in Milan) reported that children using sunscreen returned from holiday with more skin moles - a possible sign of increased cancer risk.
Some say that people who wore higher factor sunscreens tend to stay out in sunlight much longer, because they fell protected. However, others have pointed out that if sunscreen chemicals were protective, the factors of longer sun exposure would be somewhat countered by the sunscreen's supposed protective actions.
Psoriasis Treatment Increases Skin Cancer 83-fold
Researchers at the Harvard Medical School discovered that psoralen, another ultraviolet light-activated, free radical generator that is chemically similar to sunscreens, is an extremely efficient carcinogen. They found that the rate of squamous cell carcinoma among patients with psoriasis, who had been repeatedly treated with UVA light after a topical application of psoralen, was 83 times higher than among the general population.